Project area A: Cell biology of megakaryocytes and platelets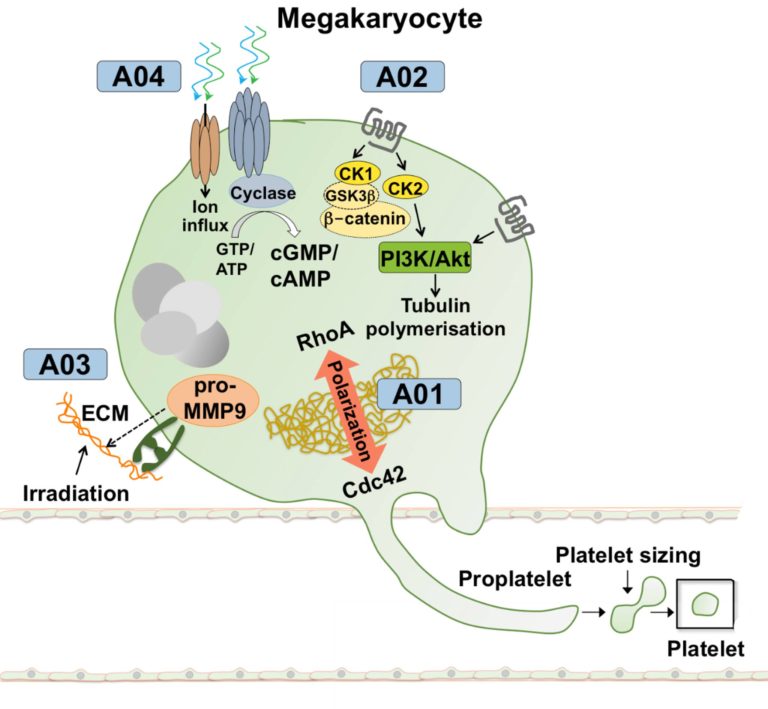 Blood platelets are anucleated cell fragments that are essential for blood clotting. They are produced by large precursor cells residing in the bone marrow (BM),
Read more »
Projektbereich B: Thrombozyten als Modulatoren und Effektorzellen bei Erkrankungen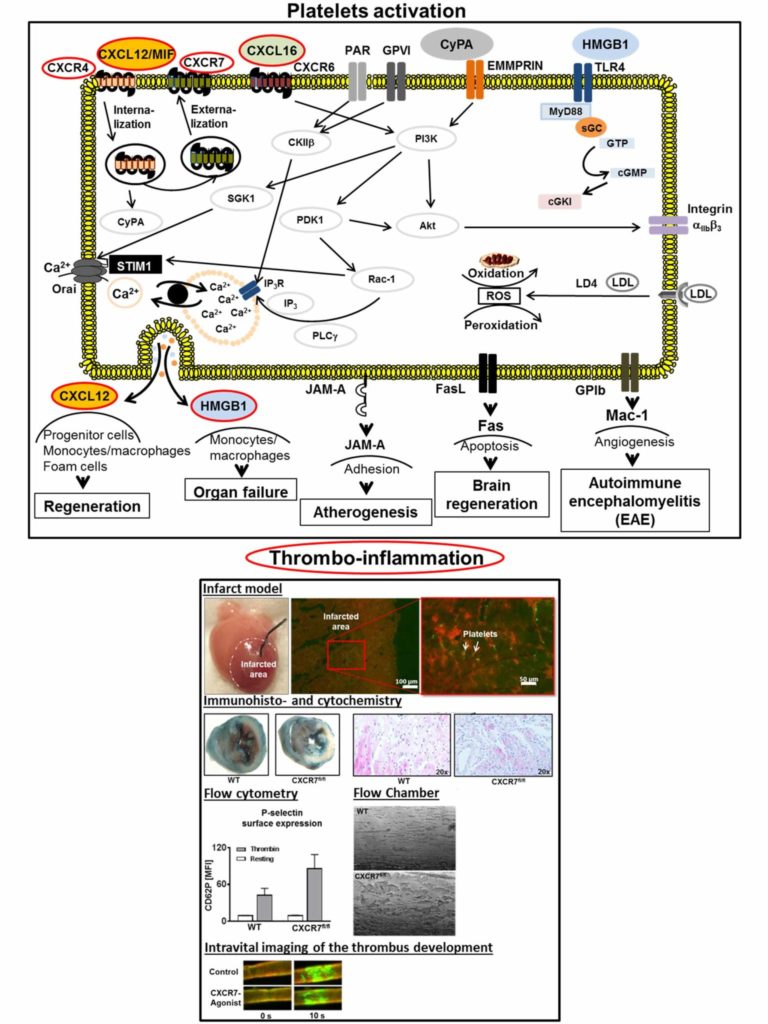 Project B01 (Gawaz/Langer) explores the roles of platelet CXCL-chemokines and CXC-receptors on thrombo-inflammation following organ ischemia (heart and brain). Further, the importance of platelet-CXCL/CXCR-axis for
Read more »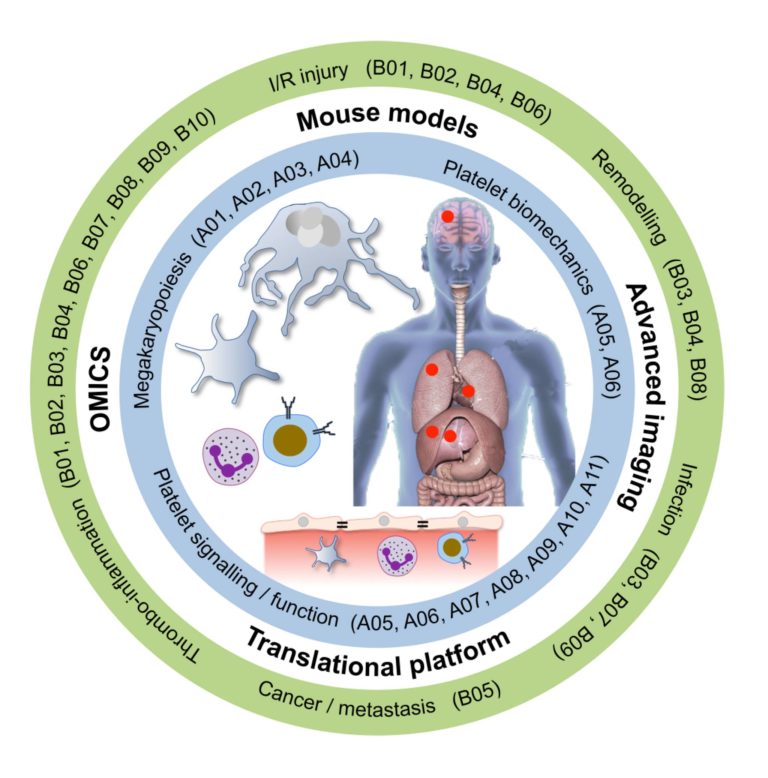 After mechanical thrombectomy (MT) in acute stroke, ischaemia/reperfusion (I/R) injury and haemorrhagic transformation (HT) determine further outcome. We will analyse platelet function impairing collateral blood
Read more »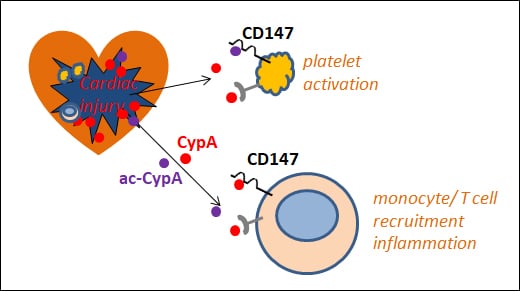 In this project we study the functional role of the Danger-Associated Molecular Patterns (DAMPs) and in particular the role of Cyclophilin A (CypA) secreted from
Read more »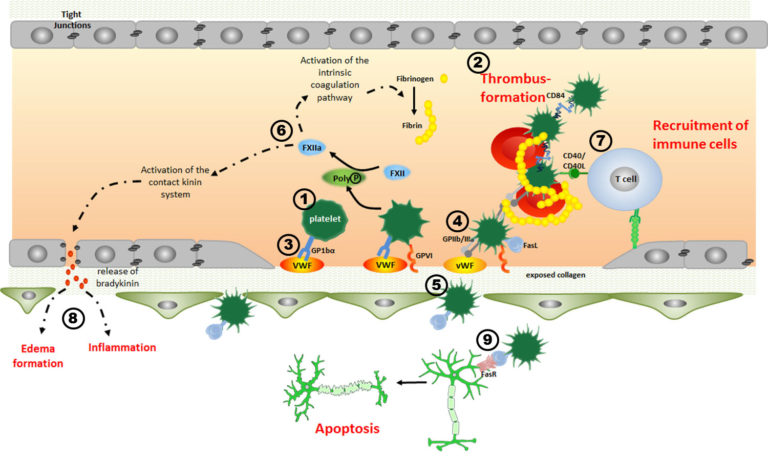 In recent years, our research groups have extensively characterized the pathophysiological role of platelets (1) as mediators of thrombus formation (2) during the acute phase
Read more »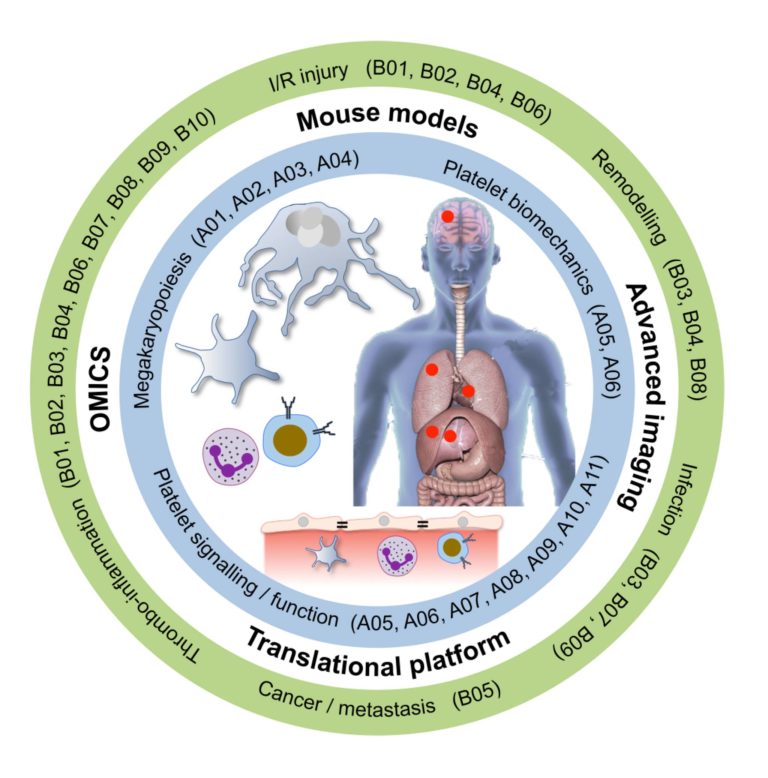 We have developed an autochthonous and resectable model of intrahepatic cholangiocarcinoma which, after resection of the primary tumour, allows to study metastasis in the liver,
Read more »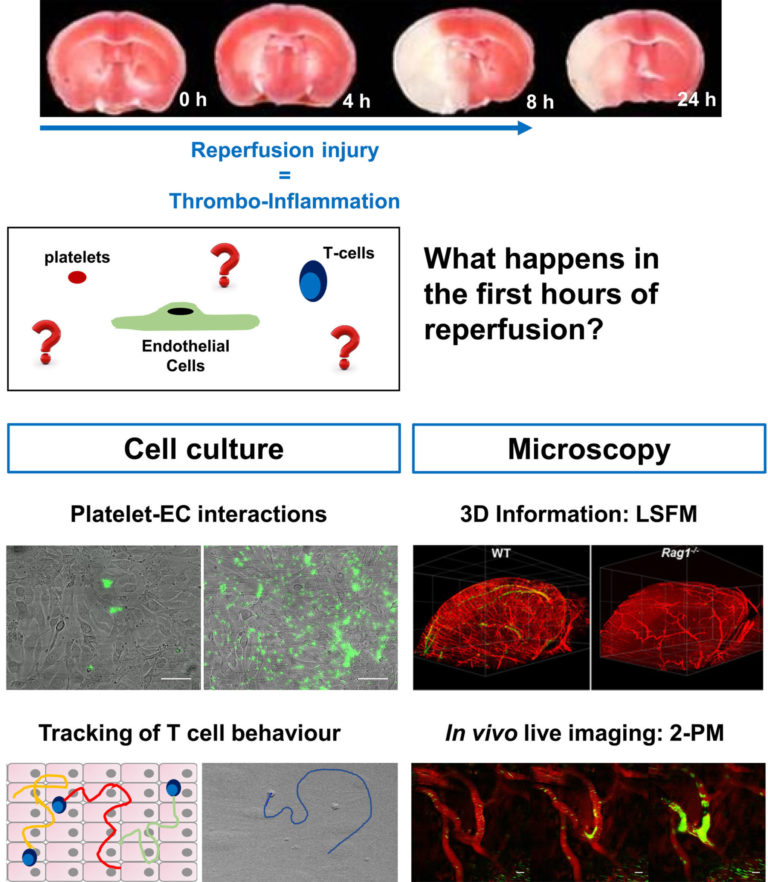 Ischaemic stroke is one of the leading causes of death and disability worldwide. Although the benefits of antiplatelet and anticoagulation therapies in secondary prevention of
Read more »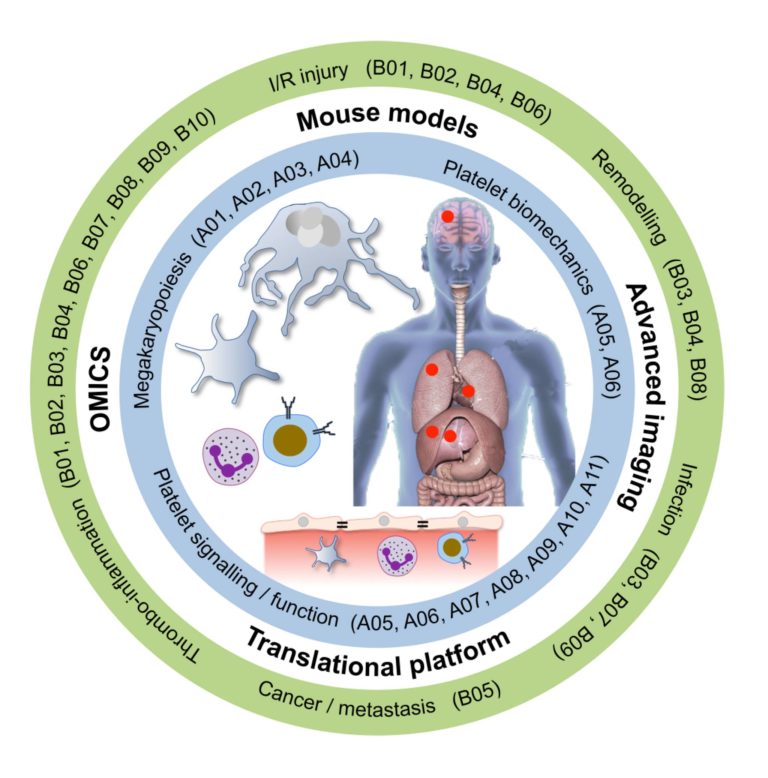 Hallmarks of the Acute Respiratory Distress Syndrome (ARDS) are the intra-alveolar inflammation and the impairment of pulmonary barrier function. The interaction of platelets with neutrophils
Read more »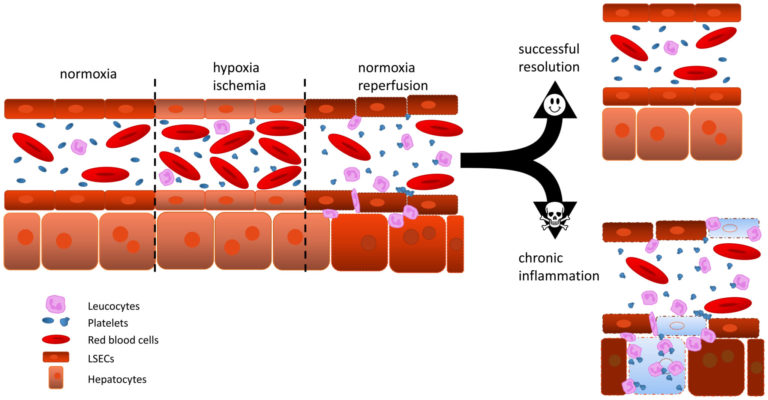 Hepatic ischaemia-reperfusion (I/R) injury is a major adverse consequence of liver transplantation, haemorrhagic shock, or extensive hepatic surgery and associated with a high mortality rate.
Read more »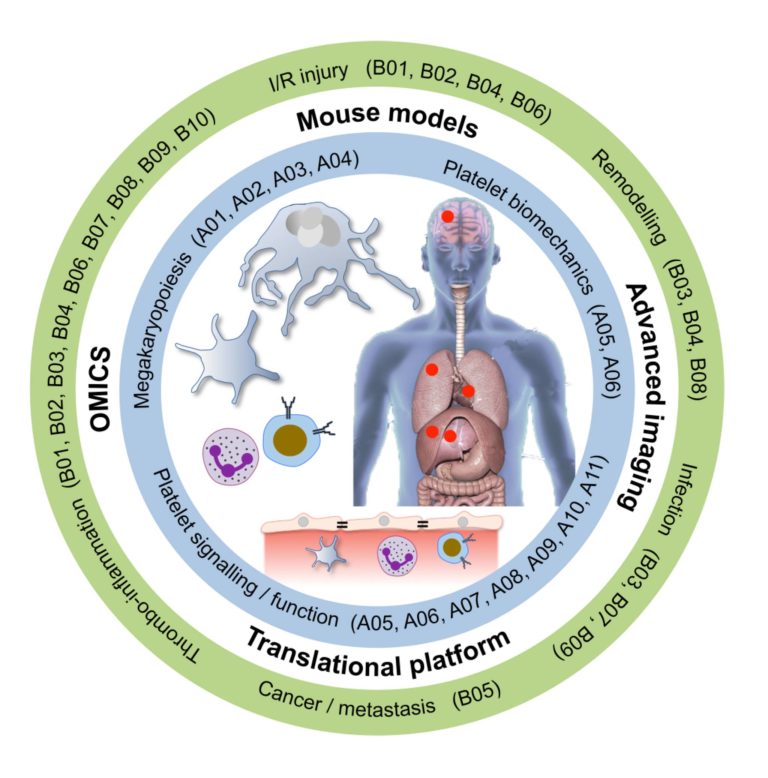 Degenerative aortic valve disease is the second most common heart disease in adults and predisposes for life-threatening endocarditis. Inflammation is a prominent feature of disease
Read more »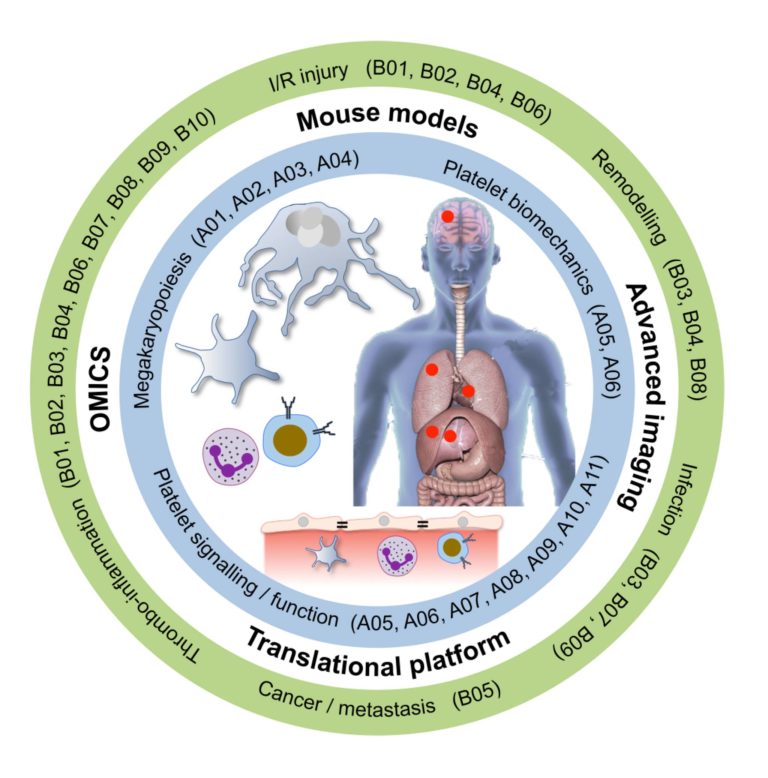 Our preliminary results indicate that platelets promote survival of pancreatic β cells and prevent development of diabetes in mice. We will further investigate the impact
Read more »
Wissenschaftliche Serviceprojekte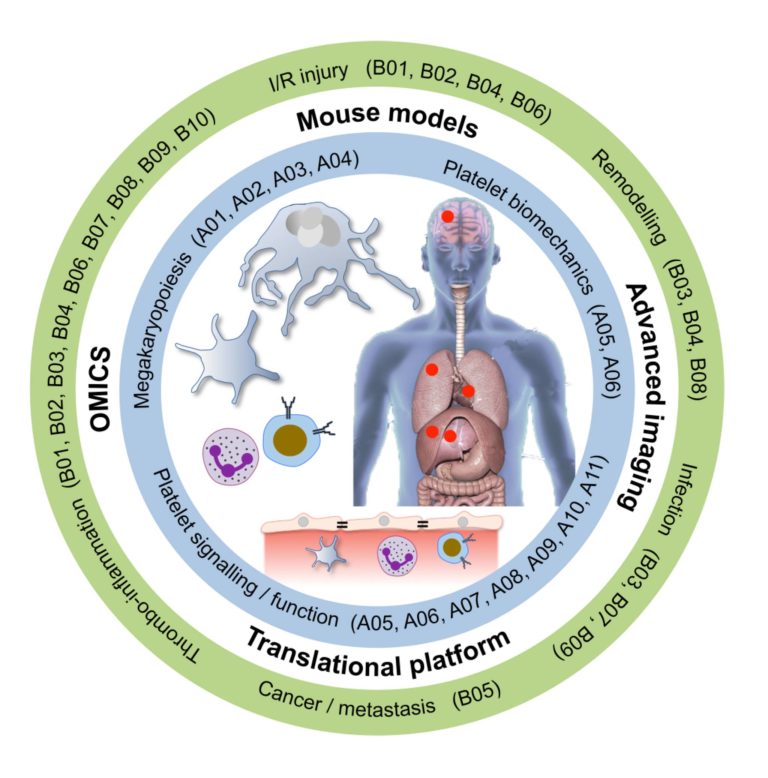 Big Data in genome-scale technologies ("-omics") and imaging requires new measures and resources for optimised data integration. We aim for an integrated, new and powerful
Read more »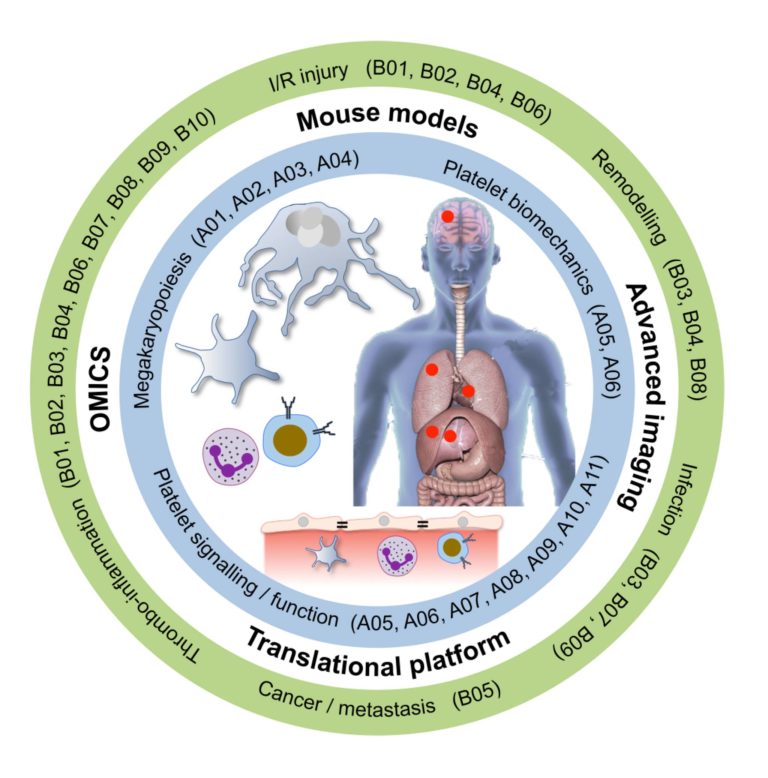 Molecular networks are at the heart of platelet signalling and central to mediate platelet adaptive plasticity. To gain deeper insights into the underlying molecular mechanisms
Read more »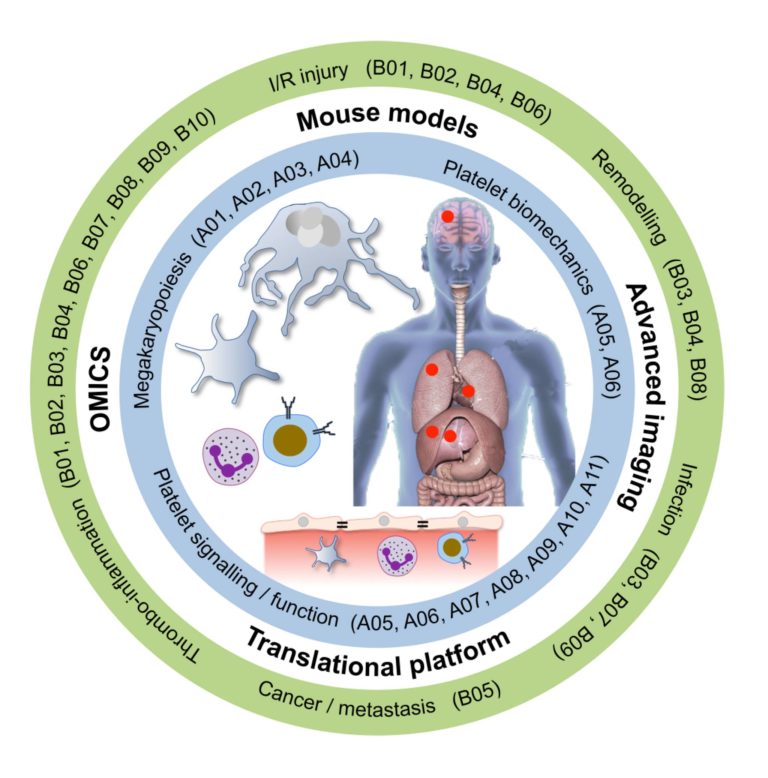 A central aim of the CRC/TR 240 "Platelets" is to cross-fertilize the strength and expertise among the participating scientists. Z03 offers the platform to coordinate and
Read more »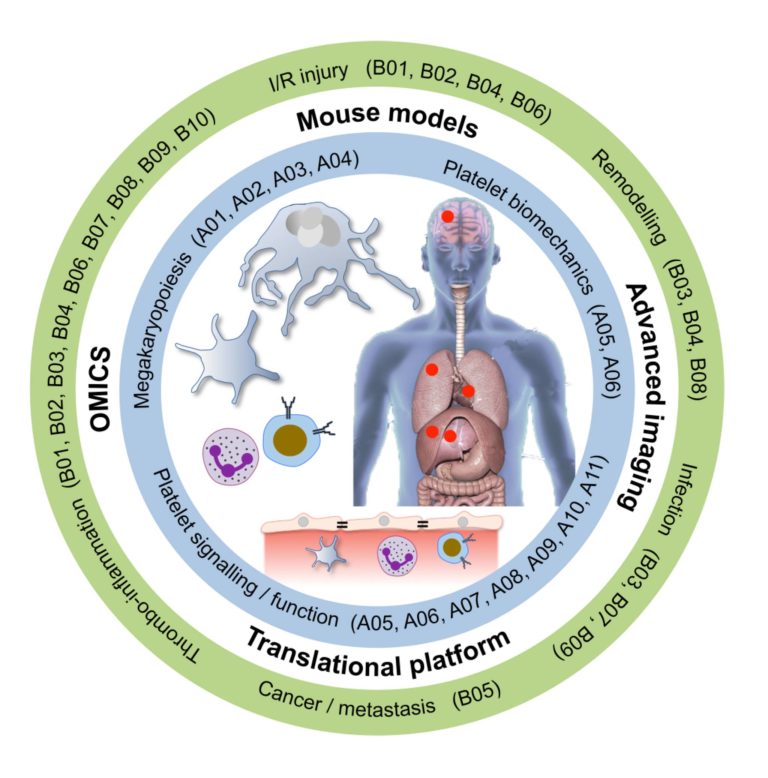 Non-invasive multiparametric small animal imaging enables the investigation of molecular and functional processes and reveals detailed morphology in vivo. Technologies provided by this core unit
Read more »